Tonight we went to see "Bring It On" the Broadway Musical and it was WONDERFUL! A bright, happy, and upbeat show featuring a brand-new cast of very talented (both musically and physically) actors and actresses. One of the reasons I went to the show was to see my friend, Carter, in it! Michael Naone-Carter (aka: Carter) and I went to Hofstra together and he was in the ensemble of the show! It was so exciting to see someone I know on Broadway! Afterwards, he met me outside for an autograph and a picture!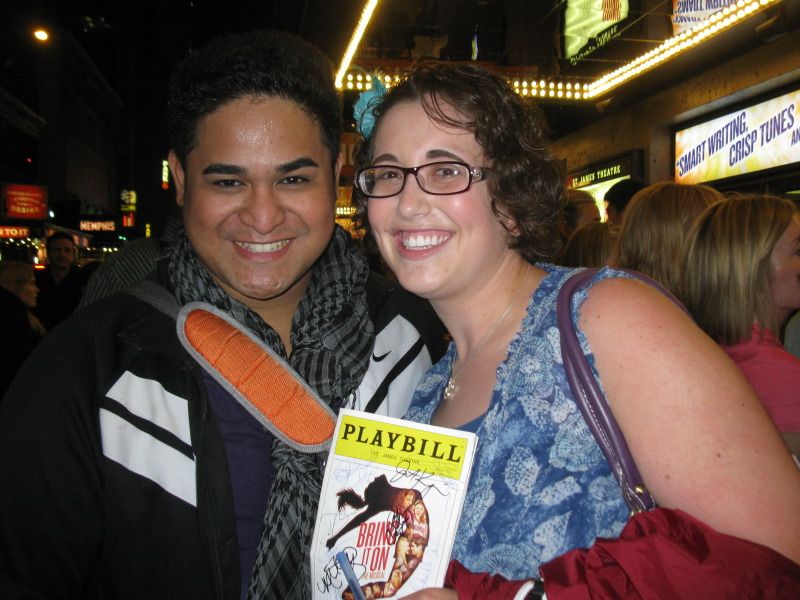 One of the most exciting things happened during intermission. The show features music and lyrics by Lin-Manuel Miranda (also from "In the Heights"). I was sitting there and suddenly he walks by! Oh yes, he walked right by! So, being me I got up and followed him! I introduced myself and got his autograph and a photo with him! Such a nice guy!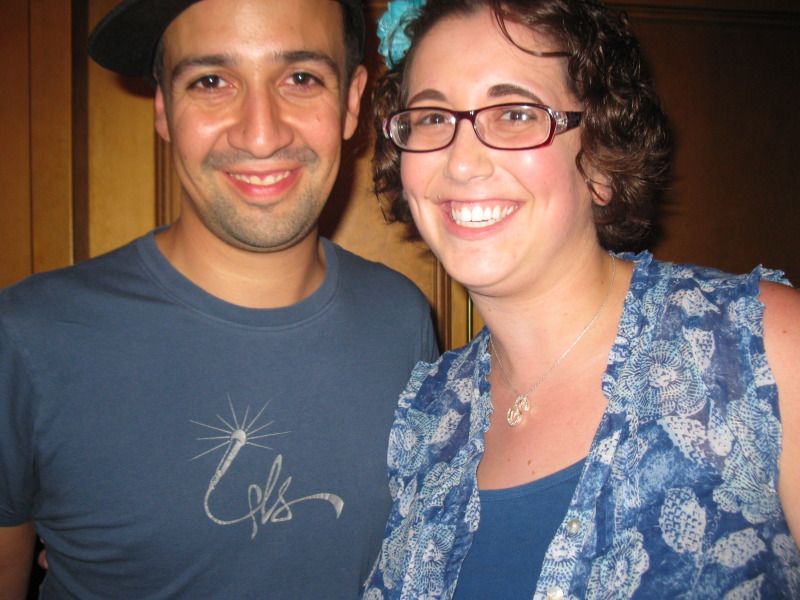 The take away message - GREAT SHOW! Upbeat and fun! Totally a must-see!