Carly and Corinn safely arrived yesterday! Woohoo! This is actually Corinn's first time in NY and Carly hasn't been here in over ten years. (Craziness, I know).
Today was had a fun-filled NYC adventure! We started the day with NY bagels (sooo good) and then took the train in. We took the subway up to the Museum of Natural History and spent about 5 hours there exploring. The new exhibits were okay, but we really enjoyed the dinosaurs! We walked around and took lots of fun pictures.
Then we headed downtown and tried to get play tickets. We were unlucky though, so we went to dinner at Bubba Gump's instead. It was quite good (and pretty good prices too!) Then we walked around Time's Square and went to some of the classic stops - Hershey Store, M&Ms, the giant red steps, etc. We also saw an entertaining street performing group. Overall, a very fun day!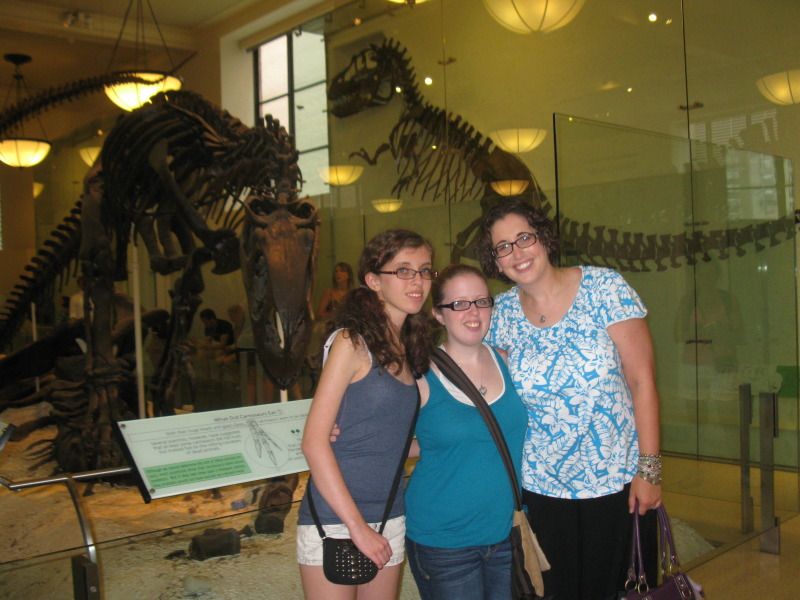 Tomorrow we're going to the Cradle of Aviation and hanging around the island. Very low-key :)