Oh my, what an exciting day it was!
The morning was quiet - normal work and things to get done. In the afternoon we took a quick trip to Rita's for my first Rita's of the season! I got a delicious Misto!
After our staff meeting I went into town to meet Christina. We had dinner at the Greek place (which was pretty good) and then decided to go for a walk around campus to digest. I also want to show Christina some of the beautiful photo spots (as she is a photographer!) Anyway, we were walking around when we came upon a large group of people. We found someone with a headset on and asked them what was going on. She stated, "We're filming a romantic comedy."
WHAT?! Oh man - we totally had to stay and watch (mainly because neither of us had ever seen a movie being filmed). Well, after about five minutes of watching we notice that Paul Rudd is there. Oh yes, Paul Rudd! How sweet! Then, we see Tina Fey! OH MAN! What a cast! Needless to say, it was AWESOME!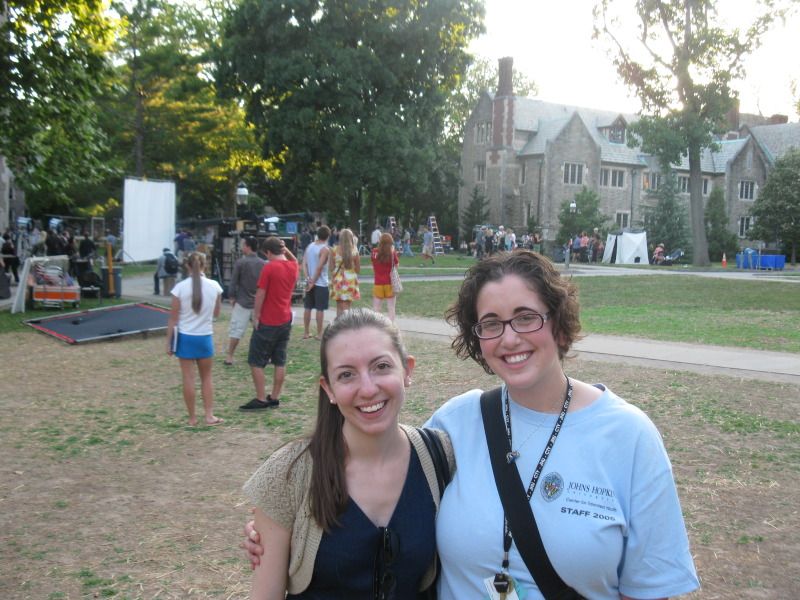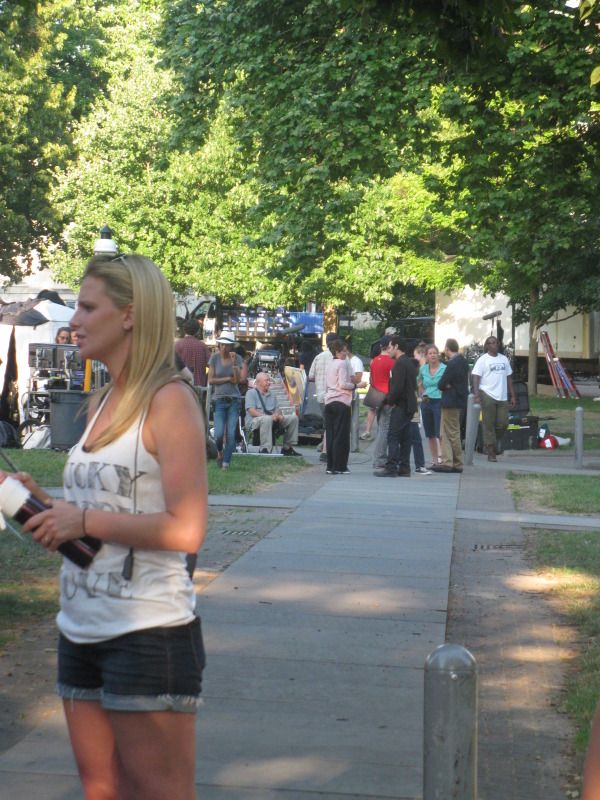 You can see them in the picture if you look closely - Paul Rudd is in all black and Tina Fey is wearing a pink sweater!