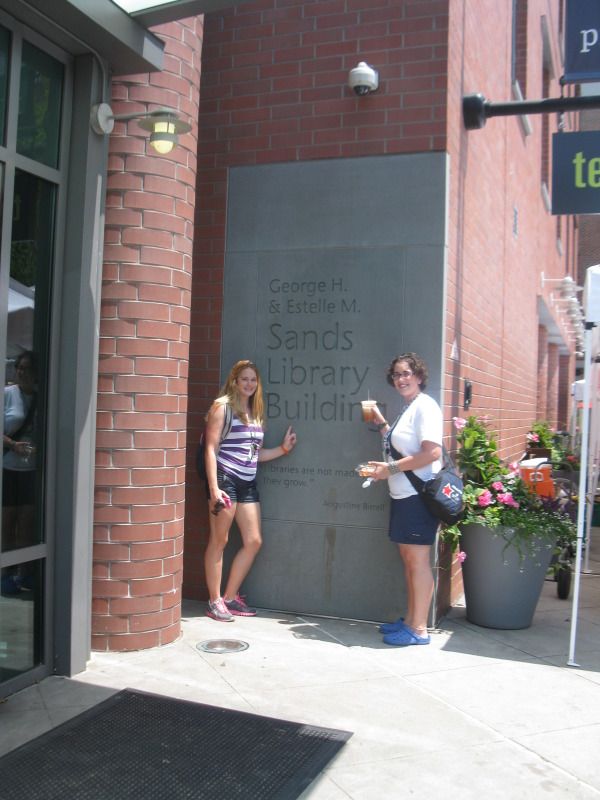 I had a lovely Princeton adventure today! Irene and I went into town to go to the library but were pleased to discover a Farmer's Market right out! So, we got our books and movies and then walked around the Farmer's Market. We ended up with a fruit smoothy and a piece of Banana's Foster cheesecake. We found a lovely shaded bench and sat and enjoyed our treats.
Then we walked around town for a bit - exploring little shops and I took Irene to the "House of Cupcakes" (she had never been there). We then walked back on campus and stopped at the Chapel (which I had heard about, but it was never open when I was there). We sat for a few and observed the beautiful architecture and stained glass windows. We continued walking and found a fountain. We walked through it and cooled our feet off (there were lots of people relaxing by it).
All in all, a lovely day!