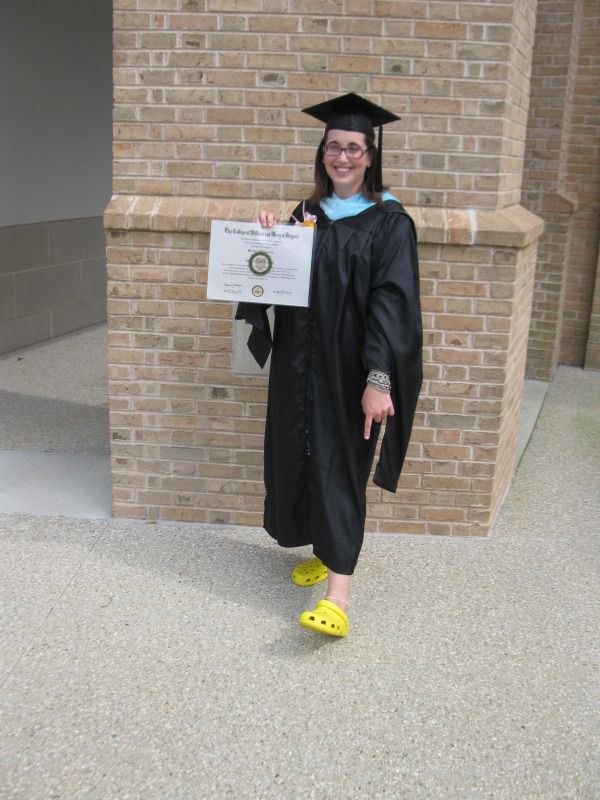 Today was graduation day at William and Mary! I finished my second Masters in K-12 Administration! Woohoo!
The day began with the full graduate and undergraduate commencement at the William and Mary Kaplan Arena. It was a lovely event (inside! With AC! Woo!) Our key note speaker was Broadcast news icon Jim Lehrer. He was pretty good. The president, W. Taylor Reveley III, stole the show though. Great pubic speaker! Very dry sense of humor!
When the commencement ended the entire school of education met up and walked over to the school of education building led by two drummers and three fifes. Oh yes, three fife players. It was pretty sweet! We then had a second commencement ceremony with just the school of education where everyone was called up. It was a lovely ceremony!
Afterwards we went inside for some light refreshments and they had our diplomas waiting! I got my actual diploma! It's really pretty! I also got to introduce Mom and Dad to several of my professors.
All in all, a lovely day. And now I have another degree! :)