Last night we went to Santorini and it was beautiful! One downside though - we had to take a very scary cable car ride up and down the mountain... not cool. But, the town was very cute and overall a fun evening. We also had a DELICIOUS dinner!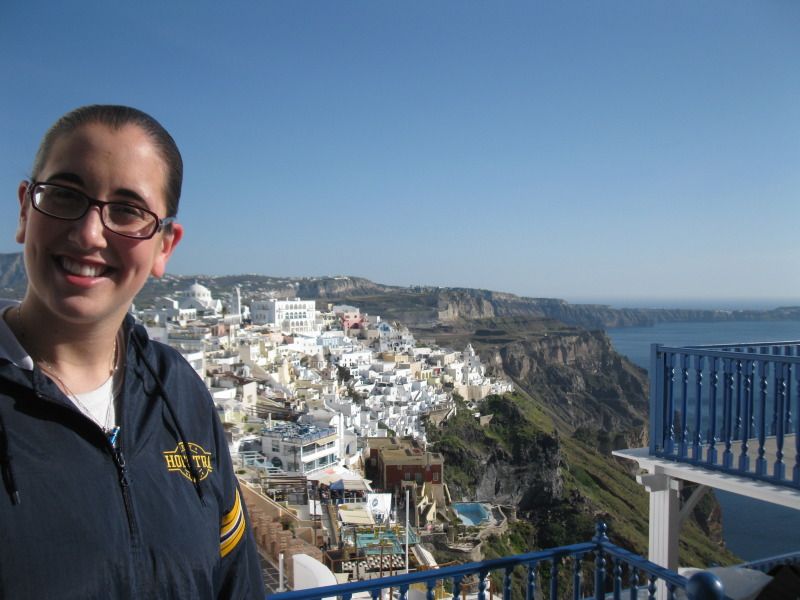 Yesterday we got off the boat and started our long drive to Olympus. On the way we took a driving tour around Athens (seeing the soccer stadium and several lovely statues) as well as where Agamemnon might have been buried and his castle. Very lovely.
The picture shows the changing of the guards at the Parliament building - really interesting!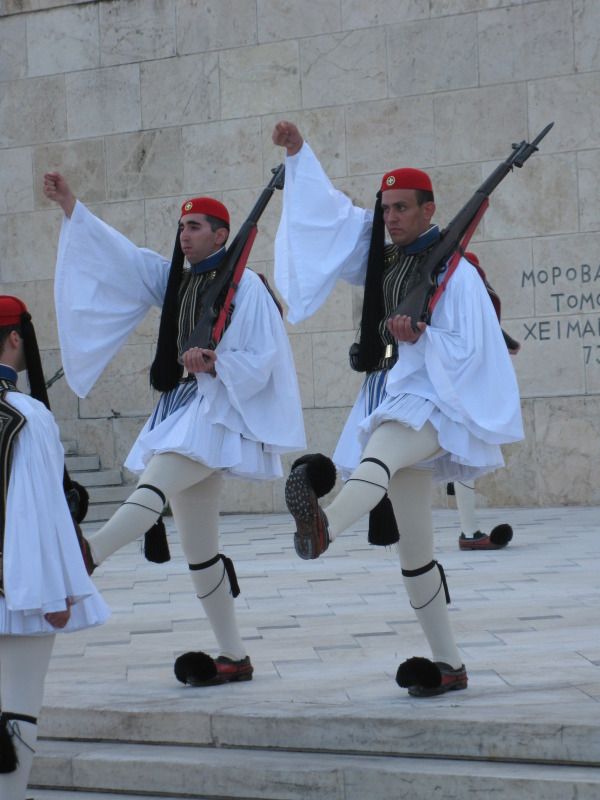 However, the bus ride was very bumpy and twisty and my stomach didn't do well. But, the hotel is lovely and has a wonderful buffet. We're heading to the site of the Olympic games this morning and a winery this afternoon. A quiet day overall.