We are currently in Heraklion, part of Crete, which is a very hopping town. We decided not to go to Knossos because it's an hour drive each way and we only have three hours here total. Instead we walked around and explored a bit. Of course we found a grocery store and several other shops that we just had to stop in. Also, Ben and Jerry are very popular fellas here.
The picture is from the festival that we found celebrating upcoming Greek Easter! The eggs are beautiful!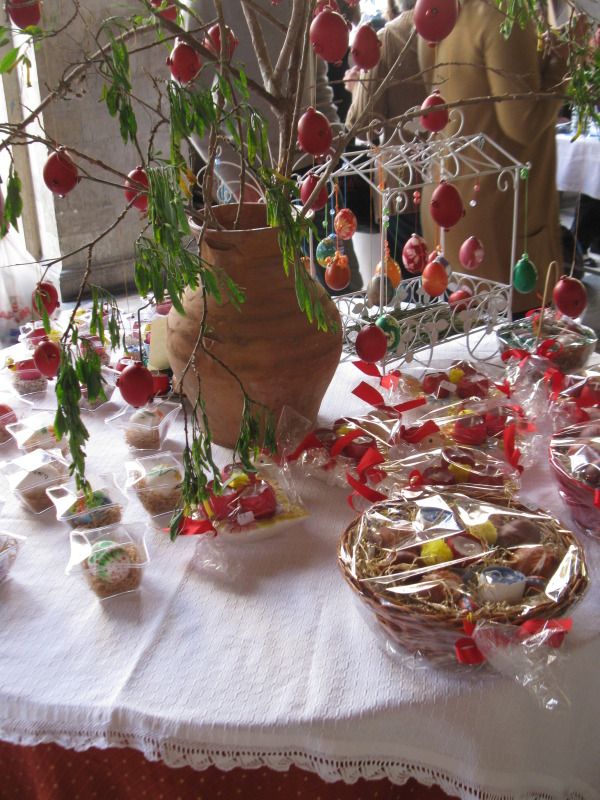 Yesterday worked out well - we went in early and explored the town, including the Synagogue, which was quite lovely. The weather was beautiful and it was a wonderful day to explore the little town of Rhodes. We went back to the boat for lunch and then went back out walking to find where Colossus of Rhodes used to be. It has a mini statue of a deer now... rather random. Still interesting to see - another ancient wonder of the world crossed off my list.
This afternoon we head to Santorini and there we take a skyline ride thing over the city. Very exciting.
Tomorrow we get off the boat and head to Olympia. We are there for two and a half days - on Sunday we're attending a traditional roasting of the lamb for Greek Easter! You can tell Greek Easter is coming - everyone is decorating! :)
Off for more adventures!