Hello all!
I'm in Rhodes at a little internet booth currently. Rhodes is a lovely little city surrounded by walls. There are tons of little shops and cafes. The weather is BEAUTIFUL (sunny and warm) and it's a perfect day to explore.
The first picture of is the town and the view from inside the walls.
The second picture is where the Colossus of Rhodes used to be. Now they have a deer statue there... so odd.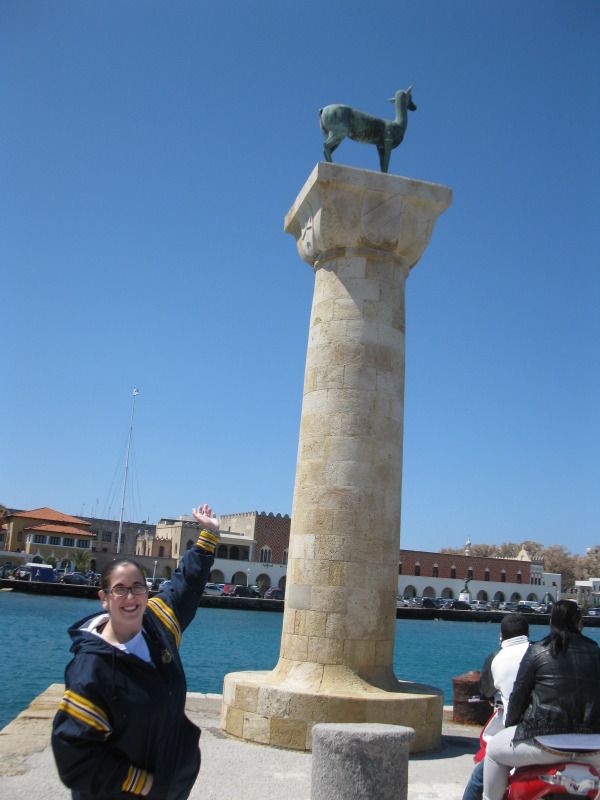 Yesterday we spent the morning in Turkey and went to Ephesus and explored. Beautiful place! Then we spent the afternoon Patmos - it was cloudy and overcast, but we walked around for a bit.
This is taken from the "OMG" spot in Ephesus... the view of the main walkway.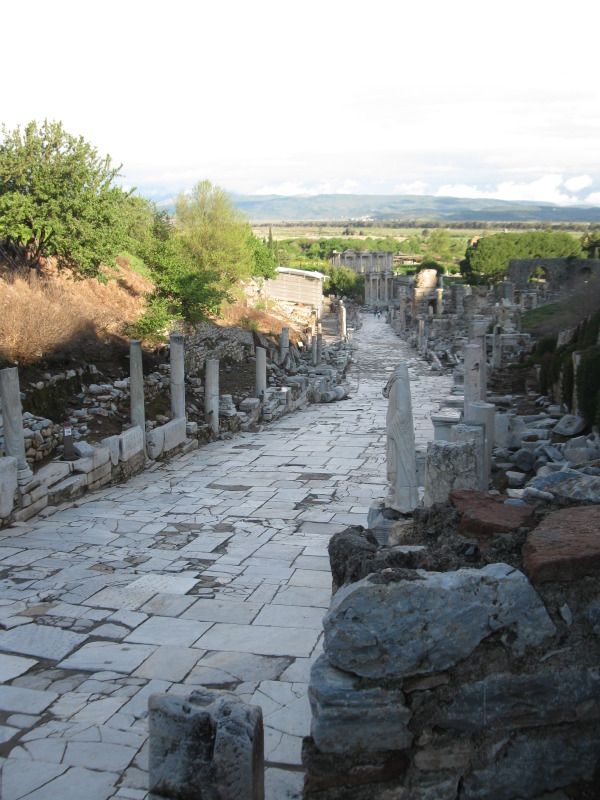 Off for more adventures!