Yesterday we had our annual Barzakis Manor Halloween bash! Due to several cancellations, we had a small group, but we were okay with that! :)
We had TONS of food, but this year we decided that the main course would be a little different. We did "make-your-own-pizzas" and provided all kinds of toppings (with scary Halloween names, of course!) As you can tell from the below picture, it was a hit.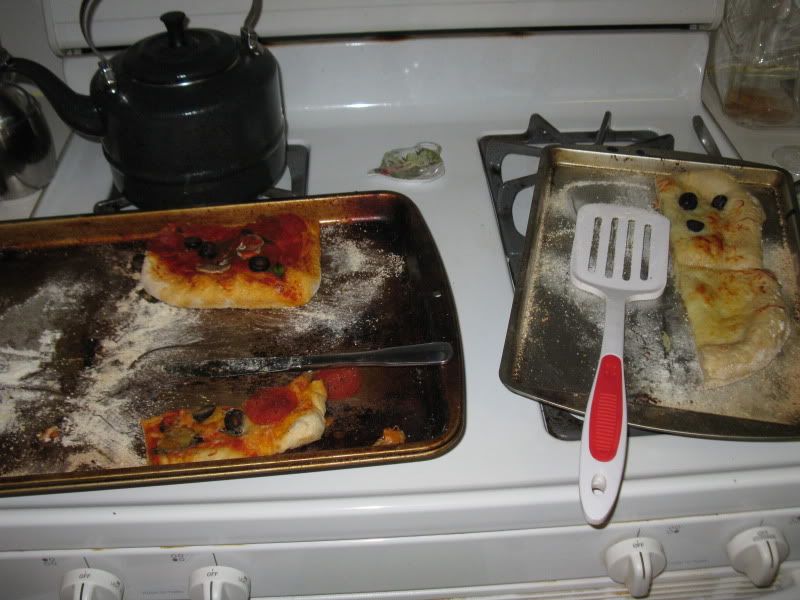 Overall, it was a lovely evening. We played Disney Scene-It for a rematch from last year (Northerns beat Southerns last year! And, it was a victory again for the Northerns this year!) and regular Scene-It (which was very hard!) and then watched "Hocus Pocus!"
A wonderful Halloween party.