Yesterday we went to Skyline Caverns. Skyline Caverns is the closest natural wonder to the Nation's Capital. As one of the only places on Earth where rare Anthodites are displayed, the guided tour is as impressive as it is educational.
In 1937, geologists around the world stood in awe as Walter S. Amos discovered the underground wonder he always hoped to uncover. He carefully examined surface topography, exposing a secret that had lain beneath the earth's surface for 60 million years. This method of scientific analysis makes the discovery of Skyline Caverns rare, if not unique.
The caverns opened to the public in 1939 and have welcomed millions of guests in the past seven decades. As tourism in Virginia boomed in the 1950s through 80s, Skyline Caverns was a noted attraction. Special visitors such as Bing Crosby even considered the caverns a worthy travel destination.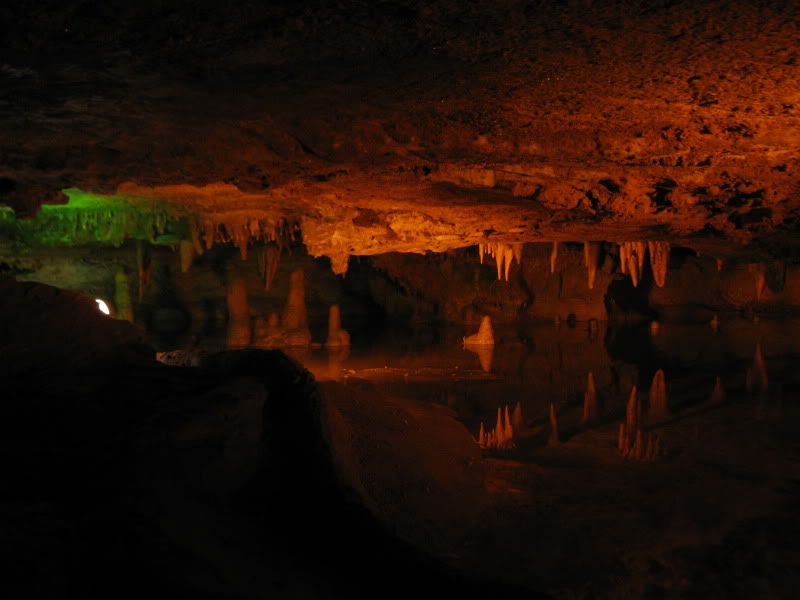 We took the guided tour which lasted about an hour and covered over a mile of the underground caverns. This was actually my first cavern! Very neat indeed!