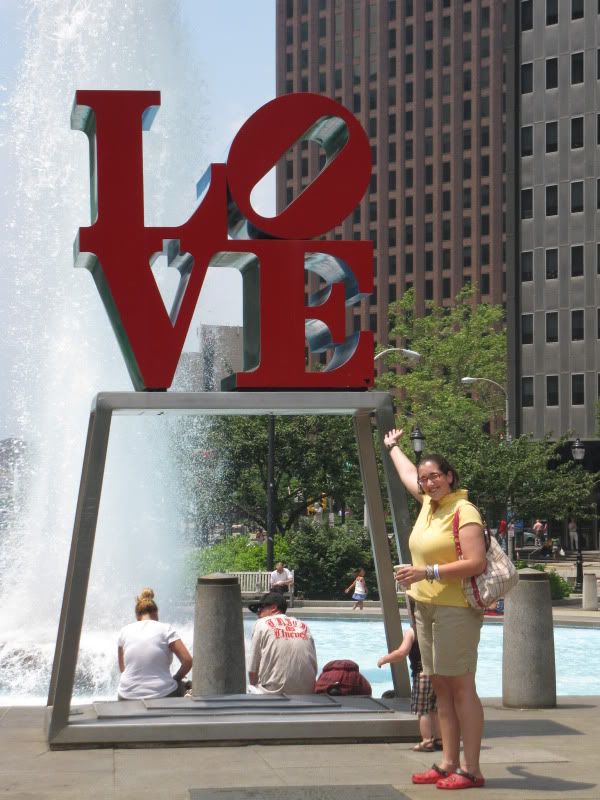 Today we finished up our adventure in Philly!
We got up this morning and went to Independence Hall (after picking up our tickets at the Visitors Center). It was a very nice tour and thankfully, had AC! (It was SO hot!) We got out just in time to get a tour of the original house of Congress, which was also very interesting.
After that we walked over to the National Constitution Center. We did have to pay to get in, but it was worth it. We got to see the show and then walked around the interactive exhibit. After we finished we got some lunch and then walked over to check out city hall the the "Love" statue. Sadly, the statue was a bit disappointing - not as big as you would expect! (I was expecting at least 6 feet... it was about 3 and up on a giant podium). But, all in all, a lovely day.
The drive home was another story though - we were doing well until we hit the Belt Parkway. A sudden rain burst came out of nowhere and the road flooded. Basically we drove 10 miles an hour for the last 25 miles... But, we're home now and relaxing!