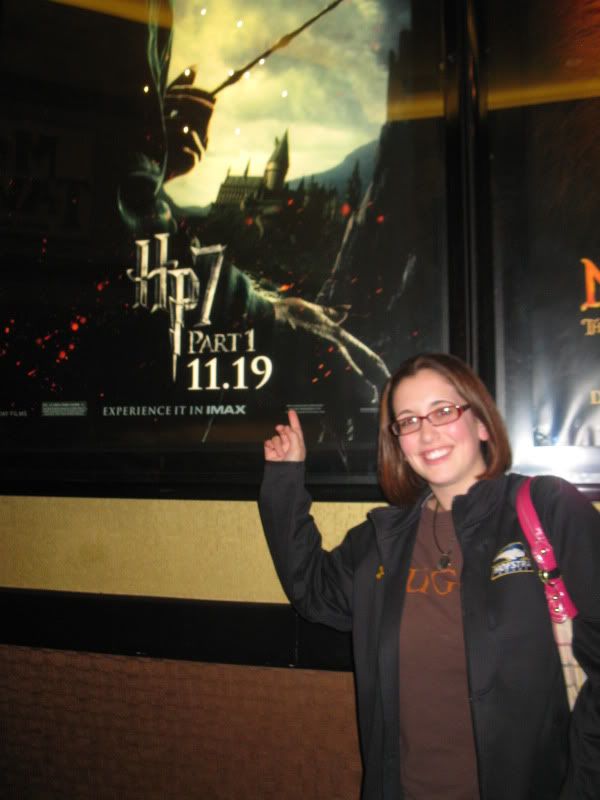 Last night Sarah and I went to see Harry Potter and the Deathly Hallows Part 1. We went out to the Movie Tavern in Williamsburg, which was the best run midnight showing I've ever been to! We got there at 10:45ish and got on line. It look 5 minutes to get our tickets and 8 minutes to get into the theatre. We got seats in the center too! Sarah did have to wait a while on line, but it was totally worth it. We got Harry Potter drinks (Ice cream floats with sprinkles and little brooms) and popcorn. It was delicious!

I enjoyed the movie. It did stick pretty well to the book. My only concern was that they introduced all these new characters and ideas and have been discussed throughout the books, but not mentioned in the movies. They did leave out a few parts, but I can understand it. It was pretty dark and sad, but it's supposed to be.

Overall, a wonderful night!