On Thursday night we went to the San Luis Obispo Farmer's Market. It's pretty cool - they rope off about four blocks for vendors, farmers, face painters, bouncy castles, performers, etc. All the stops are open too and having sales. We bought some dips and hummus, fresh veggies and had kabobs that were grilled right in front of us! A lovely evening indeed!
Tomorrow we head off for LA and San Diego!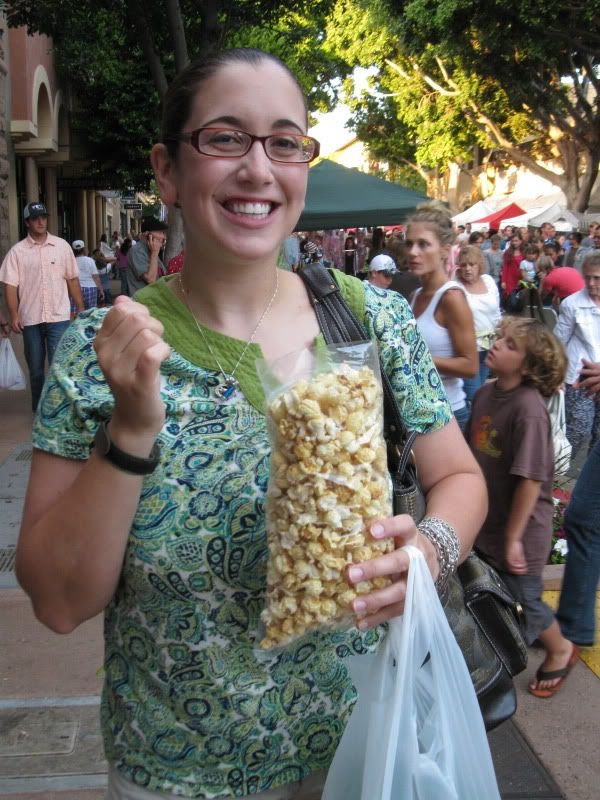 The picture is me enjoying my bag of kettle corn. I do love my kettle corn!