We made it to South Carolina! Woohoo!
We left VA Beach this morning around 8:00AM and drove. We stopped around lunch time (where we had a small spilling accident with Vanessa and my car, but all is well now) and then made it to South of the Border! (Between North and South Carolina) It was a lovely tourist trap and a very fun 20 minute stop. We got a smushed penny, two buttons, 12 postcards and 2 large stickers for $2.51. A lovely deal.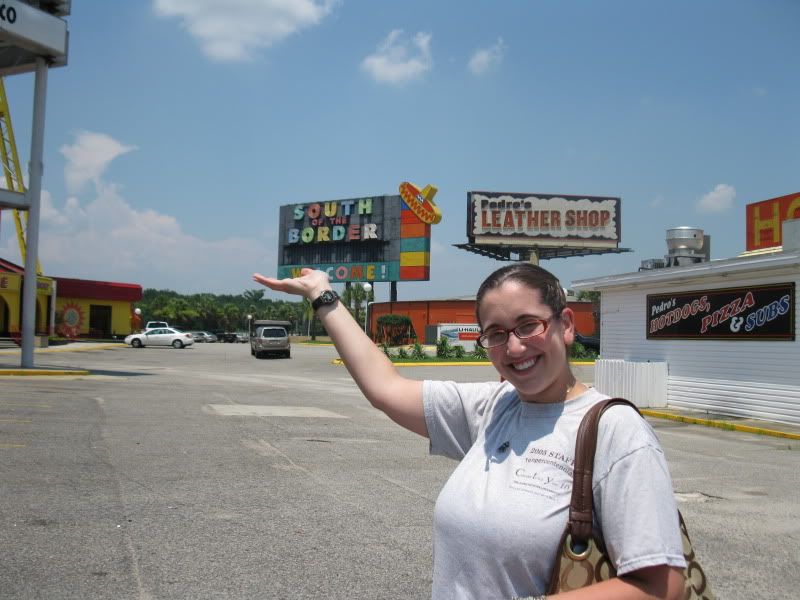 We got to our hotel around 5ish and found out that there was a lovely little resteraunt at the end of our road. So, we walked and had a nice dinner (We're overlooking the dock, so we got to look out on the water while we ate). Now we're back in the room watching silly television and resting. Tomorrow we're off for adventures in Charleston! Woo!