Hello from VA Beach! Summer vacation has officially started and I'm enjoying it! I arrived yesterday at the Bargers' and we went to the Boardwalk Art Show! It was very hot, but had some very lovely art. We walked the entire boardwalk and saw the GIANT King Neptune statue at the end. When we arrived home we sat by the pool and relaxed (always a good thing to do!)
Today we ran some errands and we're off in a few to go see "Toy Story 3." Ahhh... I love summer.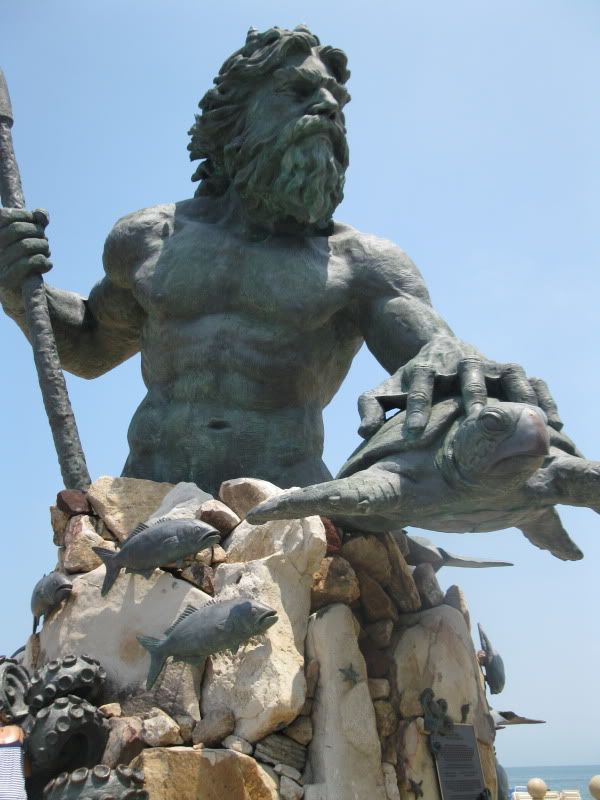 Giant King Neptune statue at the end of the Boardwalk at VA Beach.