Okay, so I went to Alaska... then I went on a road trip with Vanessa... and now I'm going to have three interviews on three different days in three different states! Yup, that's right!

Let's start at the beginning.

I went on an Alaskan cruise with Mom. First we went to Seattle, which was lovely. I really enjoyed it there (Matt was my tour guide and we went on adventures). Then we took the Norwiegen Star... here's the trip:

Alaska was lovely... we saw wild life, glaciers, fun things like that...
Here are two pictures:

1. Here's a picture of the bottom of the Seattle Space Needle (yes, we went to the top) Matt and I walked over there and went up to the top.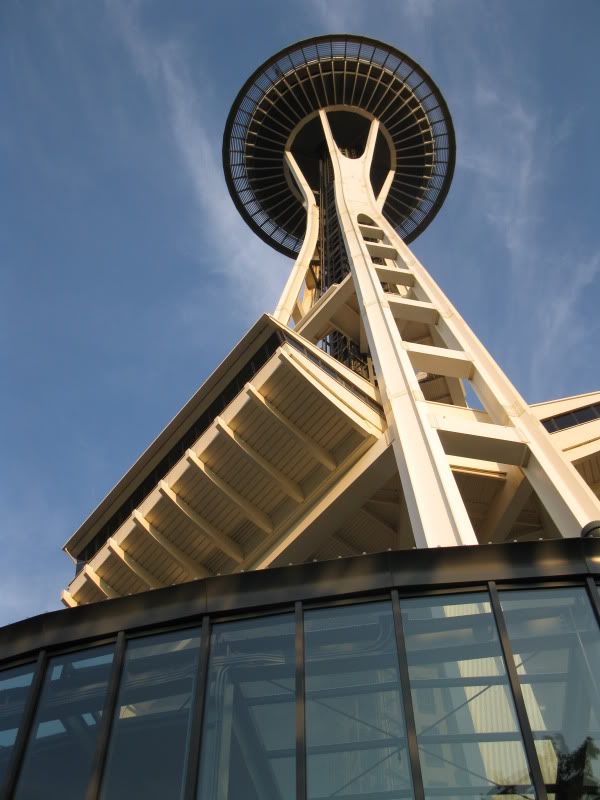 2. Here is me at the glacier! Ohhh ahhhhit was very cold!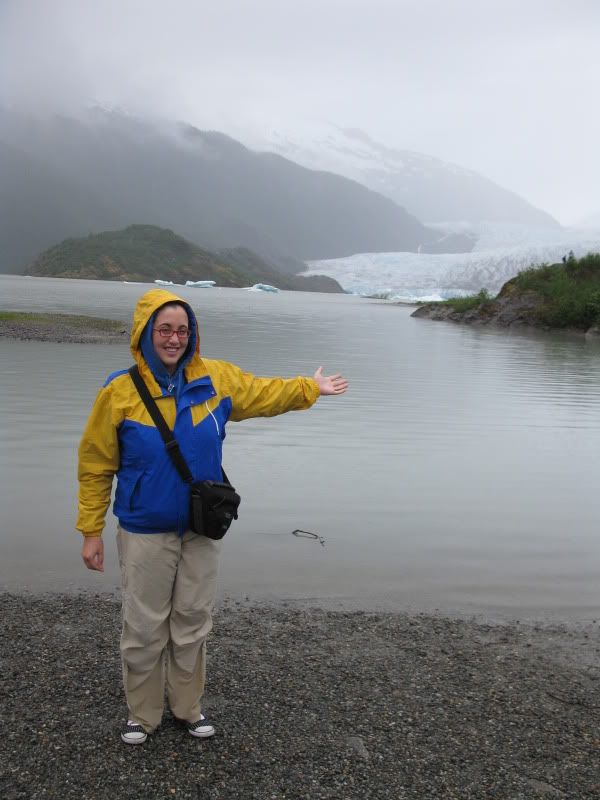 Overall, it was a lovely trip :)